AR APP "I Love the Queen" launched
Thursday 04 Aug 2016
TK park and Plan for Kids Co.,Ltd. have unveiled an augmented reality (AR) application "Chan Rak Phra Rachinee" (I Love the Queen) which showcases Her Majesty Queen Sirikit's royal projects and King Rama IX's musical compositions. The app was launched to celebrate HM the Queen's 84th birthday anniversary on August 12, 2016 and is aimed at making children learn and appreciate the contributions Their Majesties have made to the Thai people.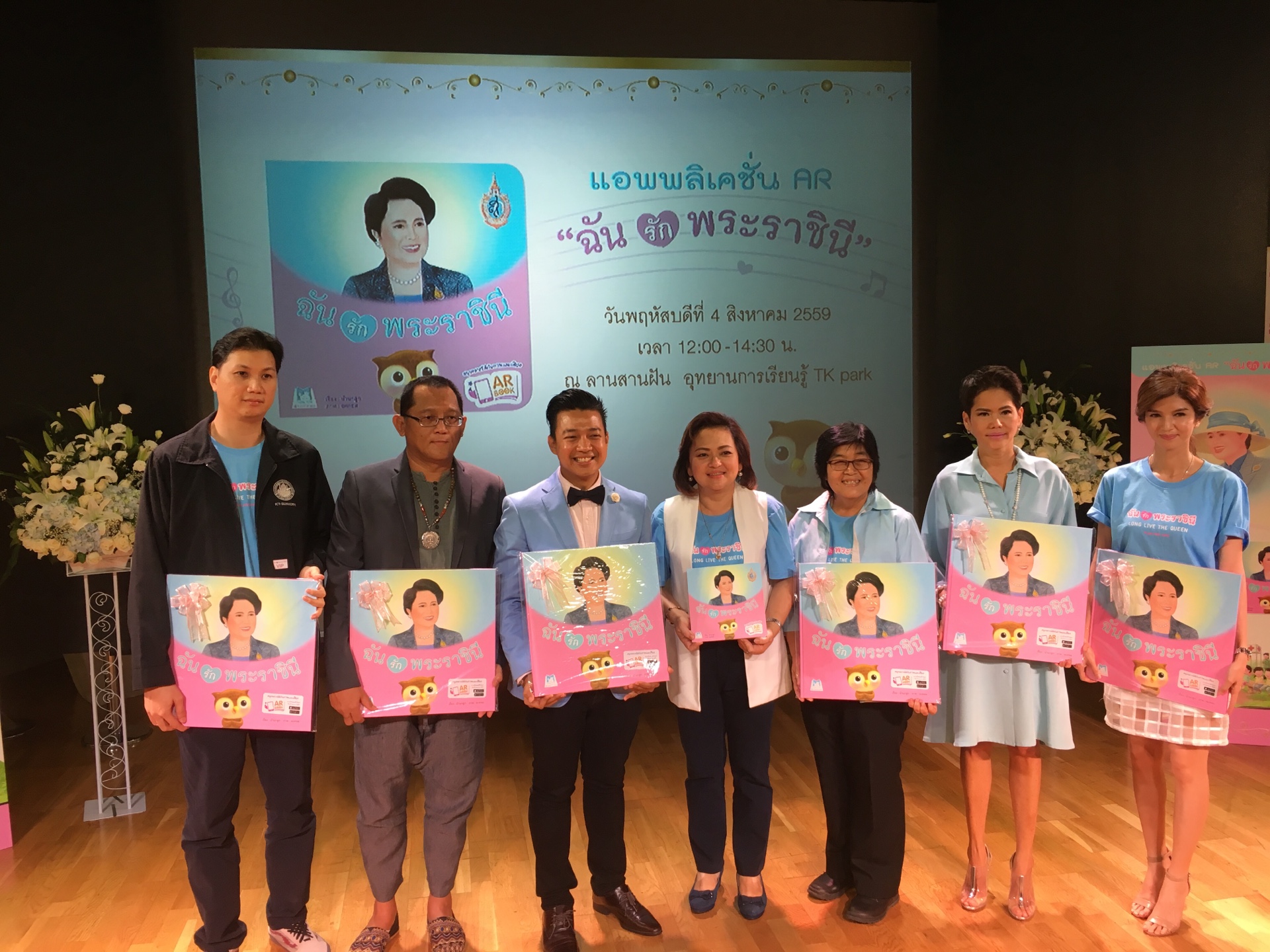 ML Piyapas Bhirombhakdi, who did voice-over narration for children's tales in the app was invited for a talk at the app-launch event hosted by Pongsook Hiranyapruak. Other guests were Pongprom Sanitwong na Ayudhya, an advisor for royal compositions; Thanya Nuanlaoong, an AR teachnology expert; Dr Tassanai Wongpisetkul, TK park's advisor; Risruan Aramcharoen, managing director of Plan for Kids; and Vanda Sahawong and her daughter, Nong Mali. Mrs Vanda was present to represent a model mother who instills the love and respect for royal institution in her child.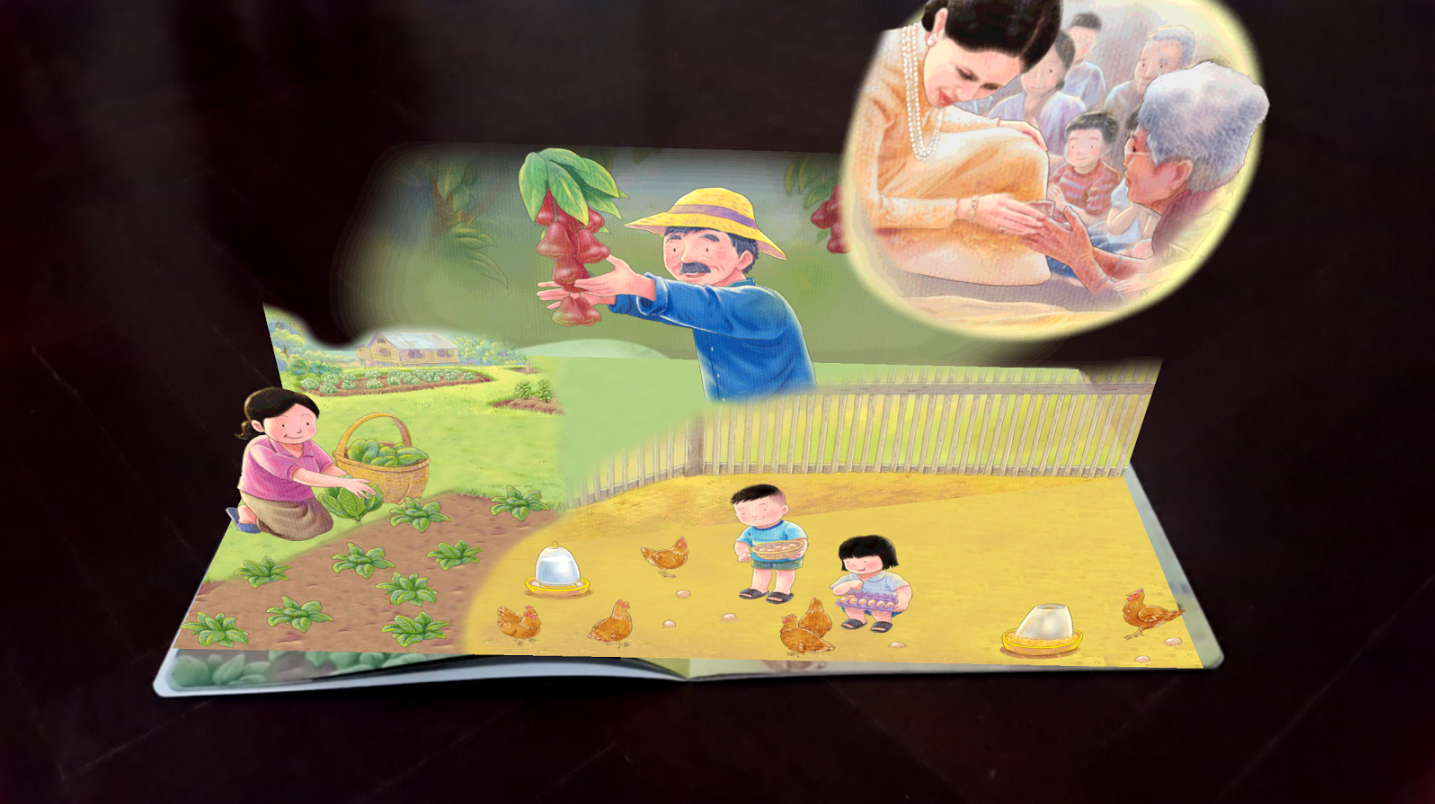 The "Chan Rak Phra Rachinee" app can be used with a children's photo book with the same name. This free app is now available on the App Store and Play Store. Once you've typed "ฉันรักพระราชินี" in the search box, downloaded and opened the app, you can make the hard-copy book become more interesting by pointing your phone's or tablet's camera at still images in the hard-copy book to convert them into a 3D animation. Users can tap a speaker icon to listen to the audio version of the book. Both the book and the app were created by Plan for Kids. Copyrights of all the songs in the app belong to the late King Bhumibol Adulyadej.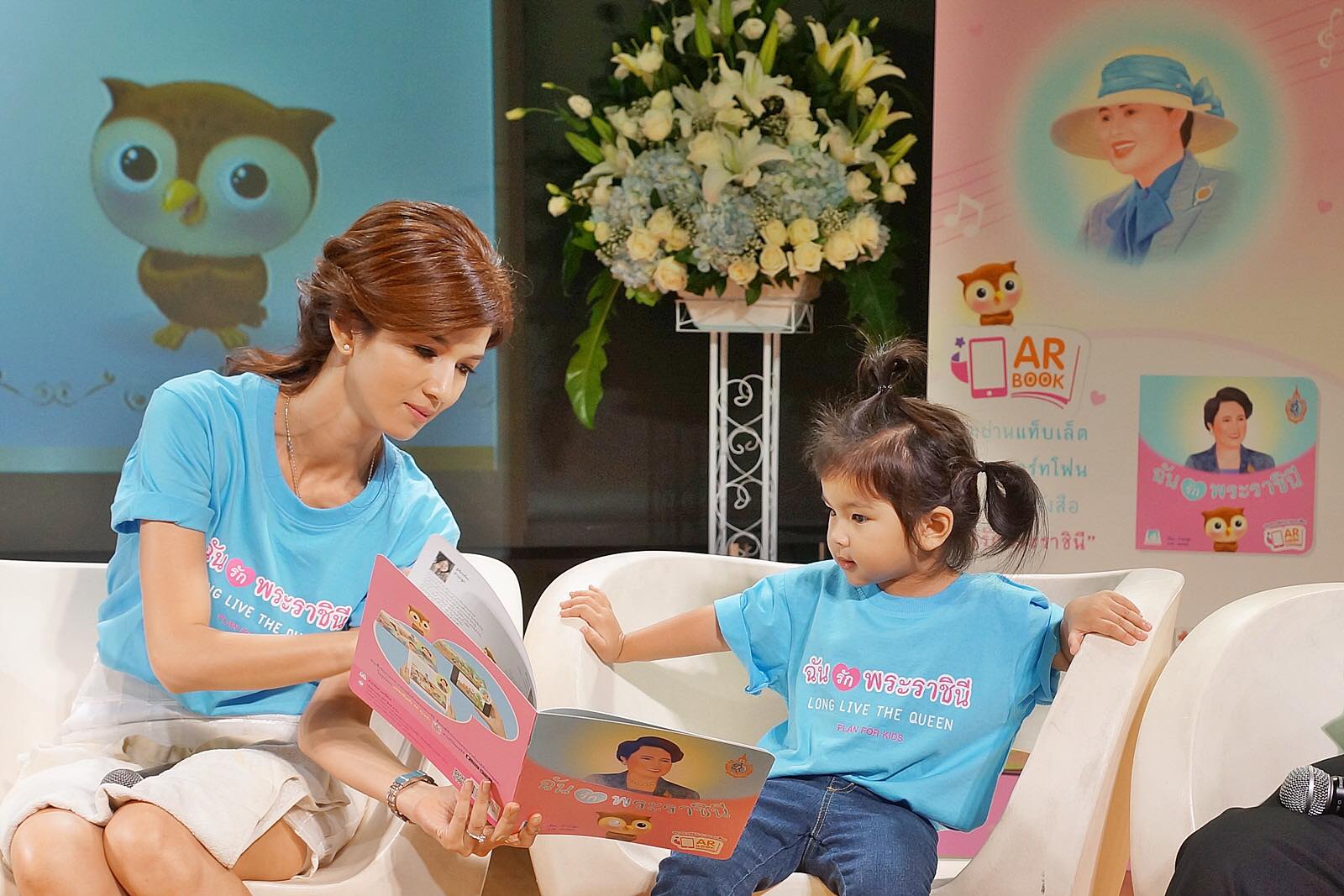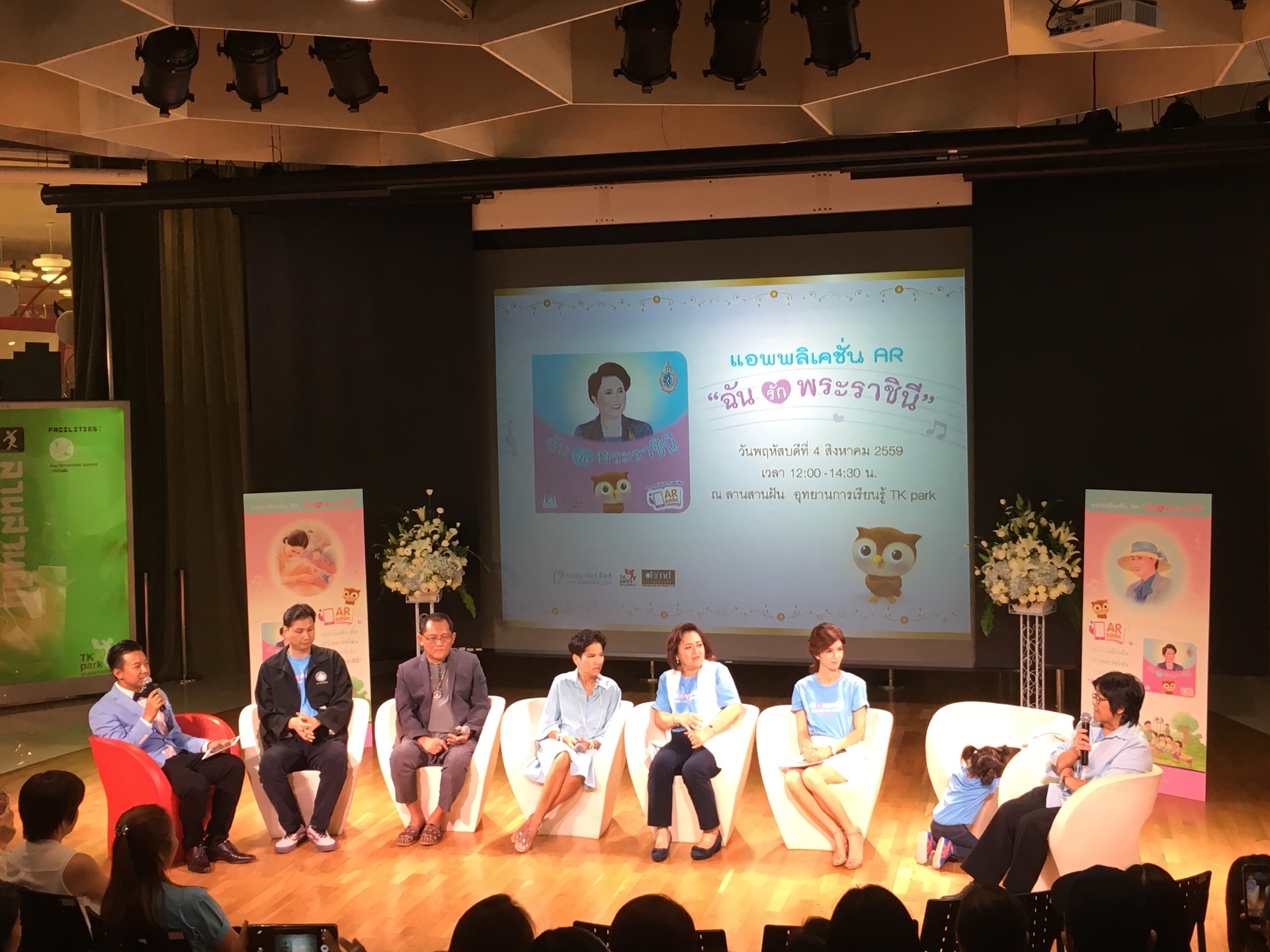 TK park plans to distribute 5,000 sets of the "ฉันรักพระราชินี" app and book to schools, public libraries and libraries attached to the TK park Network, with activities to promote reading in the pipeline. Plan for Kids will also give away 2,000 ฉันรักพระราชินี photobook to parents who have children aged 9 and under to create awareness about HM the Queen's contributions. Interested persons are invited to send a copy of their child's birth certificate to various channels below to get a free copy of the book until December 31, or until the books are out of stock.
Email: ilovequeenpfk@gmail.com
Fax: 0-2575-2519
Postal address: Public Relations "ฉันรักพระราชินี", Plan for Kids Co., Ltd., 1/999, Bhumi Saruan Building, Kamphaeng Phet 6 Road, Don Muang subdistric/district, Bangkok 10210.